Welcome to the Five Factor Personality Assessment
Welcome to the most accurate and robust spiritual growth assessment tool in the world.

This assessment is based on personality research completed by the U.S. Air Force Research Laboratory in 1994. This enhanced version of their instrument measures virtually all the fruit of the Spirit, the classical sins of the flesh, vocational interests, ministry interests, team role potentials, preferred styles of behavior, and even enables the identification of potential personality dysfunctions that may affect spiritual growth. Although numerous personality models exist, the Five-Factor Model provides the ONLY research-based instrument for assessing personality, and the Air Force version provides the ONLY version that inherently measures spiritual growth.

Please note that the survey saves results to help you with your personal spiritual growth, but saves nothing that indicates your identity. So at the end of this survey, please be sure to print yourself a copy. The book (Transforming Personality: Spiritual Formation and the Five Factor Model) will help you to better understand your results.
Transforming Personality: Spiritual Formation and the Five Factor Model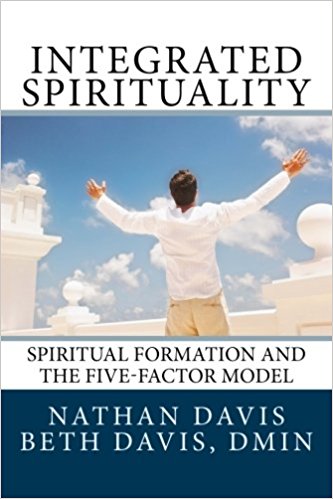 Price: $14.95
Five-Factor Research Background
Please see pastorselfcare.com for more information on this version of the Five-Factor Model and how it relates to spiritual growth.

This research report provides a summary of five-factor research for the Air Force Research Laboratory completed by the team of Raymond Christal, Jerry Barucky, Walter Driskill, and Janet Collis.
Click here to download Christal's original work...
This site was designed and built by Mark Silva